Try slings & make new friends
Sling Library sessions are temporarily suspended until further notice, as Gemma is now on maternity leave with baby number two! 
If you need any babywearing help, please contact the wonderful folks over at West Pennine Slings who will gladly help.
Commencing 3rd September 2021, Chorley & Preston Slings will re-open and operate a friendly drop-in session every first Friday of the month at Tiny Rockers soft play centre in Buckshaw Village. Time: 9:30 – 11:30am.
This is a stay & play session. If attending with an older baby or toddler, a play session must be paid for on the day – please see the Tiny Rockers website for more information on prices (please note if you have a young baby who will not be using the play equipment, you are free to join us without paying for a play session, though purchasing a coffee of cake from the venue would be appreciated!)
IMPORTANT! You will need to pre-book your place for the session as we are still limiting numbers for safety. Each place also comes with a free 15 minute slot for you to try slings from the library and also hire. Please see here for more info on sling hire including prices. (If you are coming for advice on your own sling or carrier, and will not be hiring from the library we just ask for £3 for our time.)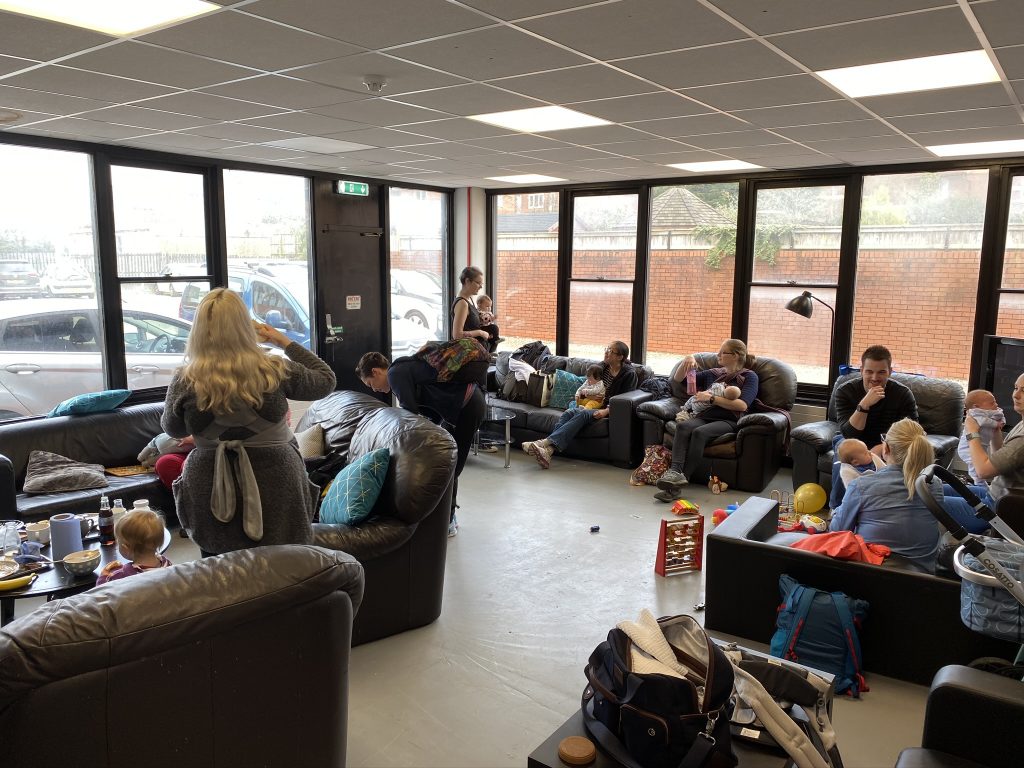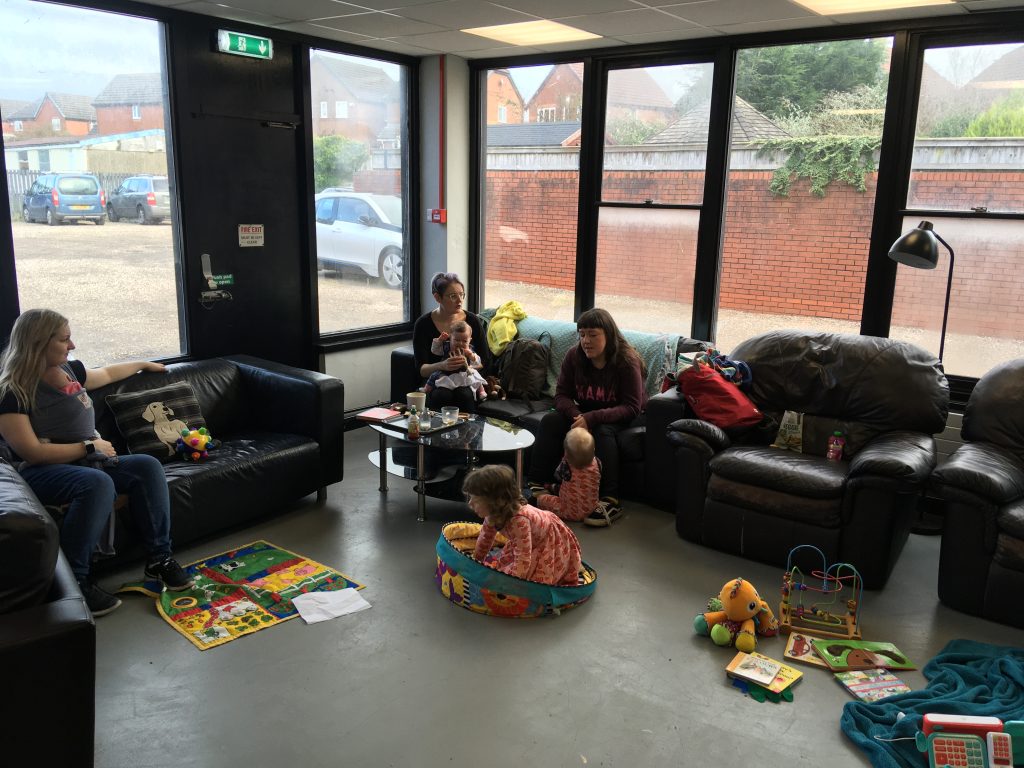 Photos of our previous sling library sessions, at the wonderful Valley Coffee in Bamber Bridge.
To keep in touch with all the lovely local babywearing parents, we have a Facebook Chatter group – please come along and join, especially if you are unable to attend the monthly library sessions – you are very welcome!