Try slings & make new friends
Chorley & Preston Slings operates friendly sessions every Friday from alternating venues in Chorley & Preston. You do not need to be using the library services to attend – simply stop by for a brew and chat with likeminded parents!
Our venues are as follows and the exact dates for each venue can be found on our social media channels:
Our Buckshaw group is a drop-in and no booking is required. You need to sign in when you arrive and families will be seen in order of arrival. If it is busy, there is no guarantee that you will be seen, however we will do our absolute best to get to everyone!
Our Preston group is run as a pop-up session alongside the F.A.B Breastfeeding group. As this group is only 1 hour long and can get quite busy, a free 15 minute slot must be booked. (Please see booking form below).
If coming with your own sling for a safety/fit check, we ask for £3 in addition to any entry fee. This £3 is not charged if you go on to hire a sling/carrier. Details of sling hire prices can be found here.
Topics such as back carrying, feeding in a sling or anything that requires more than 15-20 minutes will require a home consultation (this is not something we are currently offering but can direct you to another local sling library).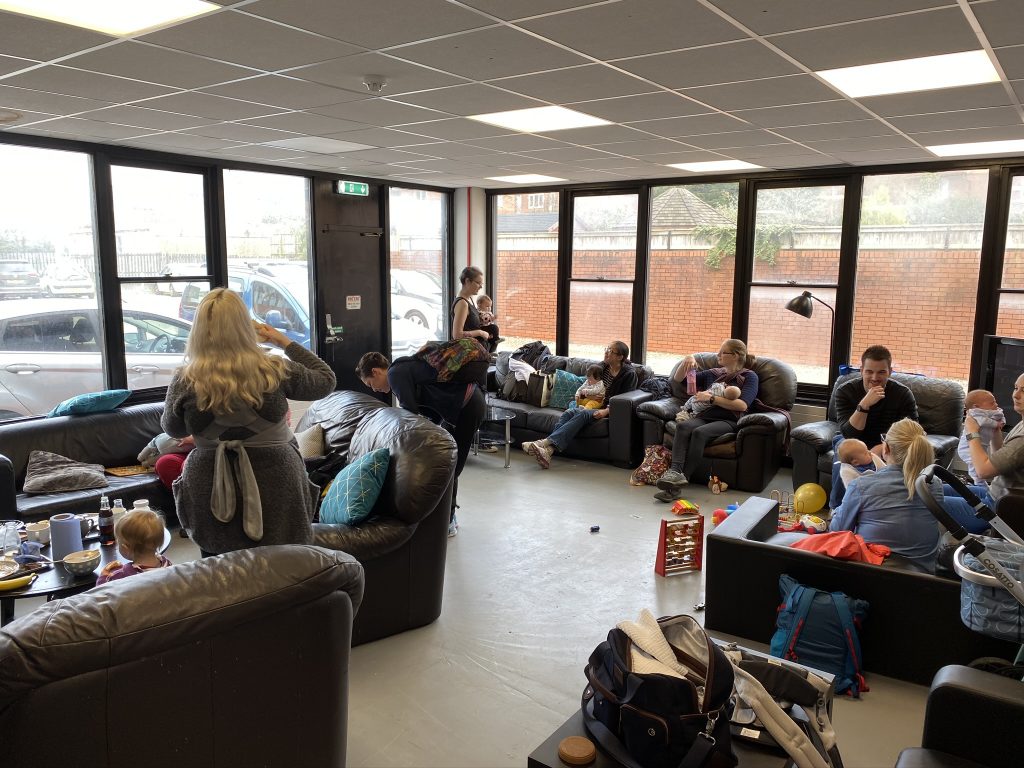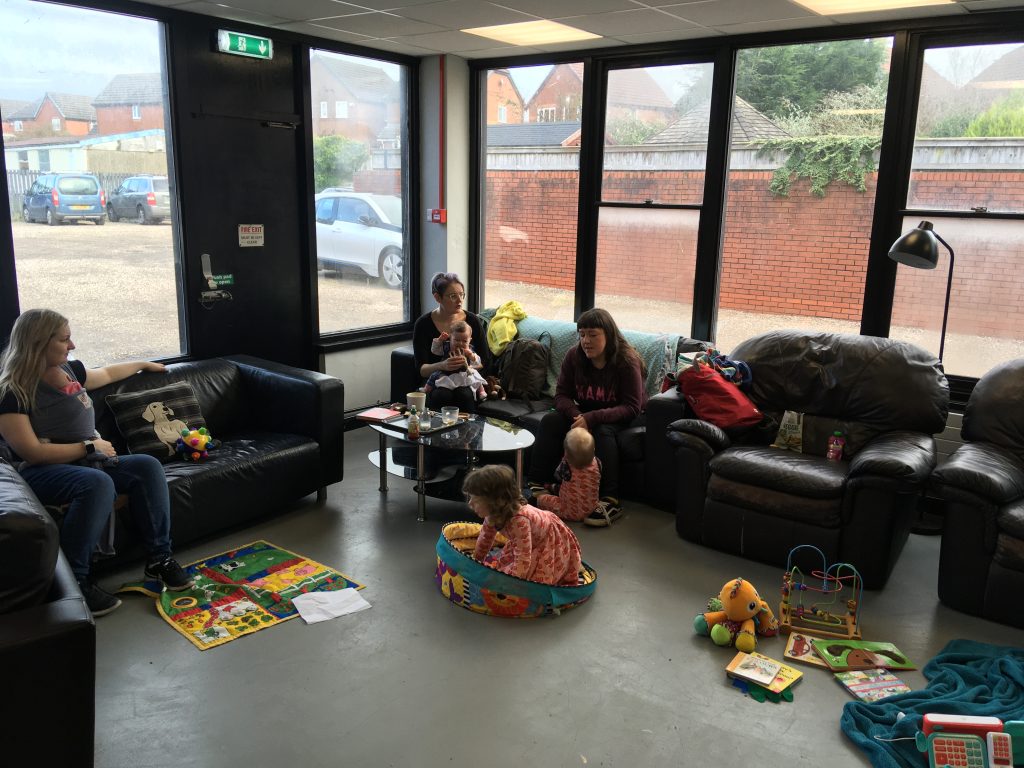 Photos of our previous sling library sessions, at the wonderful Valley Coffee in Bamber Bridge.
To keep in touch with all the lovely local babywearing parents, we have a Facebook Chatter group – please come along and join, especially if you are unable to attend the monthly library sessions – you are very welcome!